Map Unavailable
Date/Time
Date(s) - April 22, 2022
5:00 pm - 7:00 pm
Location
US Shooting Academy
Categories
NRA Marksmanship Program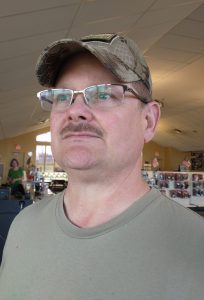 Tactical Rifle Qualification
Cost: $30
Time: 1700-1900
Student Cap: 5
DATES: April 22nd , May 6th & 20th , June 3rd & 17th
Program Levels:
Pro-Marksman, Marksman, Sharpshooter, Expert, Distinguished Expert*
Certificate is awarded for each level successfully completed.
Each level must be completed successfully before moving to the next level.
Gear Requirements:
60 Rounds of Ammunition to start
"MSR" Rifle calibers allowed: .17HMR, .22 LR, 223/5.56, 5.45×39, 308/7.62×51, 7.62×39
2 magazines minimum
Sights: Iron, Magnified, Electronic or Optical allowed
Shooting from the 7 yard-100 yard line, Shooting Stances Standing-Kneeling-Prone
Shooting Mat (Optional)
Sling (Optional)
Eye & Ear Protection
Baseball style hat
Sunscreen
Bug Spray
Clothing for weather
Instructor: Stanley Mason
U.S. Army Veteran, worked in Law Enforcement & Security.
NRA Instructor: Rifle, Pistol, Shotgun, CCW
NRA Chief Range Safety Officer
NRA Range Safety Officer
Ok SDA Instructor
Bookings
Bookings are closed for this event.