NRA Marksmanship Program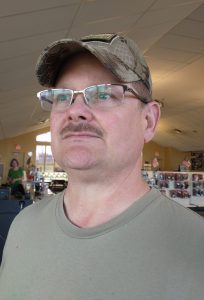 PISTOL Qualification
Cost: $30
Time: 1600-1800
Student Cap: 5
DATES: April 24rd , May 8th & 22 nd June 5th & 19th
Program Levels:
Pro-Marksman, Marksman, Sharpshooter, Expert, Distinguished Expert*
Certificate is awarded for each level successfully completed.
Each level must be completed successfully before moving to the next level.
Gear Requirements:
100 Rounds of Ammunition to start
Any semi-automatic pistol or revolver, with any type of sights
Eye & Ear Protection
Baseball style hat
Sunscreen
Bug Spray
Clothing for weather
Instructor: Stanley Mason
U.S. Army Veteran, worked in Law Enforcement & Security.
NRA Instructor: Rifle, Pistol, Shotgun, CCW
NRA Chief Range Safety Officer
NRA Range Safety Officer
Ok SDA Instructor
Bookings
Do you already have an account with us?
Sign In
Log in if you already have an account with us.