Introduction to Defensive Low Light Pistol

Cost: $150 for Instruction, plus $20.00 for non-members and $10.00 for members Range fee.
Class Size Limit: 20 Students
We will start at 5 p.m. to 9 p.m.
This course contains both classroom and range time.
This introduction class is aimed at home defenders, patrol cops or anyone that might have to help strangers or loved ones; this 4 hour class will give you the basic skills necessary to identify possible threats and/or clear rooms if needed.
This class will not make you and expert in CQB or night operation but is a great base to build on and give you the skills required to join our next level classes like the "Intermediate low light" or our "force on force" classes (coming soon).
Prerequisites: Students failing to meet and maintain our safety requirements and/or who cannot meet and immediately demonstrate the minimum skills required for the specific class may be removed from training with no refund.
REQUIREMENTS:
Handgun and correct holster (NO leather, nylon or serpa holsters)

Eye and ear protection (electronic hearing protection preferred)

At least 2 magazines

100 rounds of ammunition

Handheld flashlight with fresh batteries (Bring extra batteries if needed)

If you utilize pistol mounted lights please bring that as well

Weather appropriate clothing (class is held in the rain or shine)
Instructor: Stanley Mason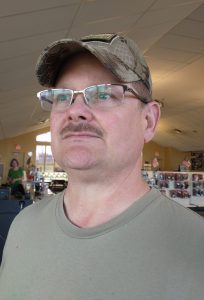 U.S. Army Veteran, worked in Law Enforcement & Security.
NRA Instructor: Rifle, Pistol, Shotgun, CCW
NRA Chief Range Safety Officer
NRA Range Safety Officer
Oklahoma SDA Instructor
Bookings
Do you already have an account with us?
Sign In
Log in if you already have an account with us.